Making a Difference for Over 3 Decades
At MileOne Autogroup, giving back is a key component of our mission and vision. MileOneCares, our philanthropic program is committed to creating meaningful partnerships with those who are making lives better. We focus our efforts in the areas of access to safe transportation and strengthening our communities. These pillars are at the heart of our giving. 
Caring for the Community & Our Employees
We believe it is our responsibility to support those that support us and are committed to creating opportunities to give back.
for cancer patients going to and from treatment
given to employees and their families since 2014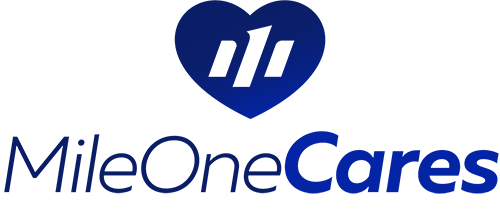 MileOne cares about our community, because it's our community too.